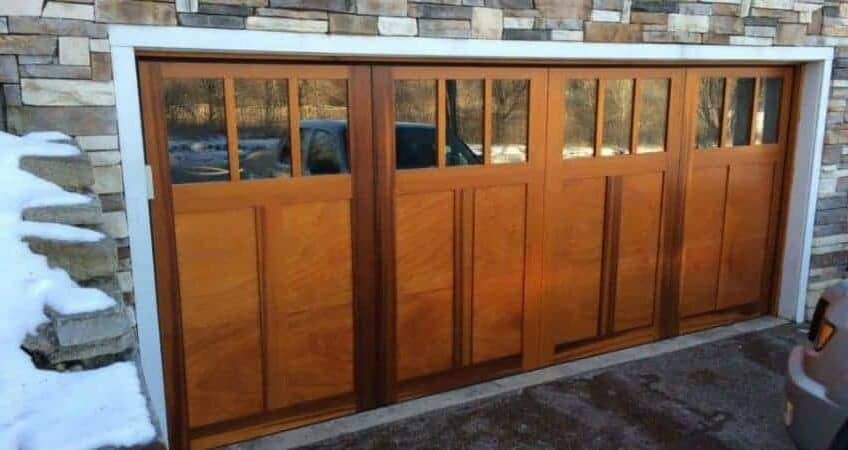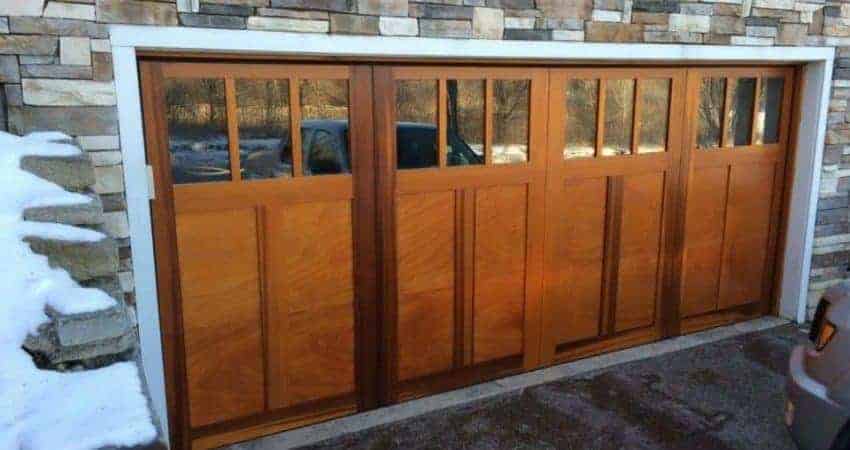 Wooden garage doors have the advantage of presenting a sturdy, natural, and rustic look for your home. Overhead Door of the Northland supplies expert Amish-built wood garage doors in Minneapolis that can accent your home in a traditional or a modern light. While there are many styles to choose from, it is important to find the one that not only fits your taste, but also stands the test of time. Here are a few questions to consider before you commit to installing a wooden garage door:
Do you live in a humid or rainy climate like St. Paul, MN?
Do you plan on painting your garage door?
Would the wooden aesthetic pair well with your house?
Choosing the right wood to make up your door is important in addressing these questions and making sure it will last. Cedar and redwood are popular picks for their durability and climate resistance. MDO panels has a grain free surface for a smooth finish. Wooden garage doors look great against other natural materials and colors that compliment brown.
If a wood garage door is not for you, we hold many other alternatives such as manufactured wood and faux wood garage doors that are made with steel or fiberglass.
Contact us today, to learn more or get in help in selecting the perfect garage door for your home.