Overhead Door's sectional aluminum doors are practical, durable and handsomely styled. Engineered for long life, low maintenance and enduring beauty, they are a sensible solution for exterior commercial applications. Aluminum glass doors are ideal for service stations, fire stations, professional facilities and retail environments - anywhere where visual access, light infiltration and aesthetics are important considerations.
Individual sections can be replaced when damaged, and with such a wide array of styles and options from ultra-modern to traditional, it is no wonder why they are one of the top choices of our commercial customers.
CHOOSING THE RIGHT SECTIONAL ALUMINUM & GLASS DOOR
With so many options available, we realize it can be confusing to select the right door for your application needs.
Save time, and let us do the work for you by giving us a call at (651) 683-0307. With a few simple questions, one of our experienced Sales specialists will be able to pick the sectional door that best fits your environment.
On the other hand, if you know exactly what you are looking for in a sectional door, you can review exact door specifications at Overhead Door Company's website.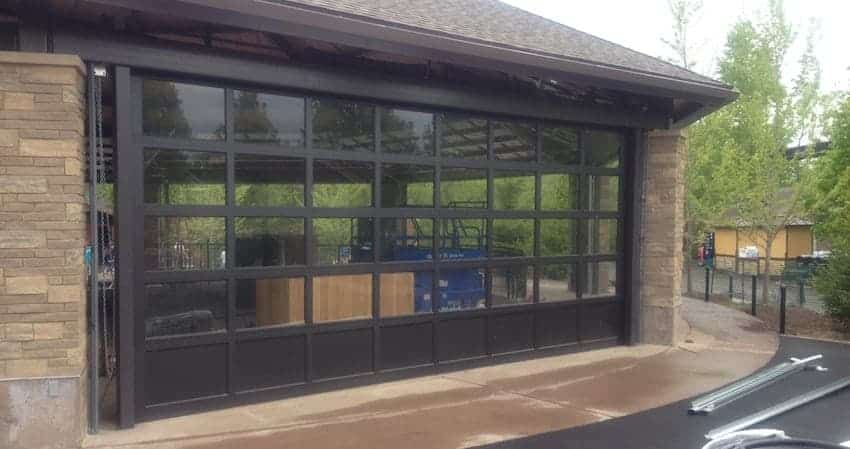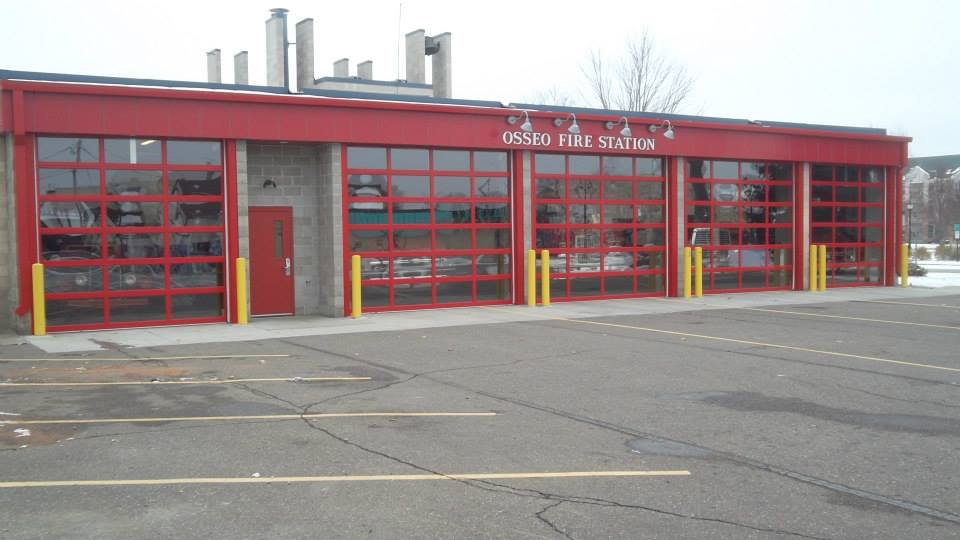 Aluminum & Glass Sectional Door Features and Options
 1 3/4" (45 mm) thick, corrosion-resistant 6063-T6 aluminum sections with galvanized fixtures and hinges - promotes durability and trouble-free operation
 Top-quality materials, excellent field service, and optional maintenance program  contribute to extended door life, low maintenance costs and maximum productivity
 1/4" (6 mm) diameter through-rods on all stiles and rails enhances strength and sturdiness
 Doors up to 26'2" (7976 mm) wide and 20'1" (6121 mm) high
 Glazing choices include DSB glass, plexiglas, tempered glass, clear lexan, and wire glass
 Solid construction withstands windloading of 20 psf, with a higher windload option to meet requirements
 Standard clear anodized finish for low-maintenance and corrosion-resistance
 Optional finishes include bronze anodization or a variety of standard powder-coat paint colors
Manual pull rope operation with optional chain hoist or electric motor operator