Rolling counter doors provide a multitude of attractive solutions for smaller openings up to 20' wide and 9' high. Fabricated using high-quality materials, these rolling doors are easy to operate and will complement your existing interior design elements. A smart, versatile and stylish solution, our rolling doors will satisfy needs in a variety of environments. These high-quality doors are available to you in three basic types:
Metal curtain

Wood curtain

Integral frame and sill
These rolling counter doors provide a sturdy solution that meets all of your application needs, including:
Factories

Schools

Concessions

Hospitals

Cafeterias

Pharmacies

Hotels

Banks

Churches

Libraries

Offices

And more!
FIRE-RATED COUNTER DOORS
Many applications and situations will benefit from a fire-rated counter door, which is designed to expand upward in a fire, allowing the guides to be installed flush with the sill. Their compact, box-like form also provides an attractive finished appearance that requires minimum sideroom. Made of galvanized steel and stainless steel, these fire-rated counter doors are labeled with either a 3-hour Class A rating for masonry applications or a 1-1/2-hour Class B label in non-masonry fire walls. 
FIRE-RATED INTEGRAL FRAME & SILL COUNTER DOORS
This door series provides a handsome finish for opening sizes up to 9' x 4' (2743 mm x 1219 mm), and are great for applications like food service counters. Factory assembled as a complete unit with fully welded frames, these doors are top of the line in performance and appearance. These doors carry a UL 1-1/2-hour Class B label. You can also add protection features such as Fire Sentinel®.
NOT SURE WHERE TO START?
With so many options available, we realize it can be confusing to select the right rolling counter door. Save time, and let us do the work for you by giving us a call at (651) 683-0307. With a few simple questions, one of our experienced sales specialists will help pick the counter door that best fits your environment.
On the other hand, if you know exactly what you are looking for in a rolling counter door, you can review specific door specifications at Overhead Door's company website.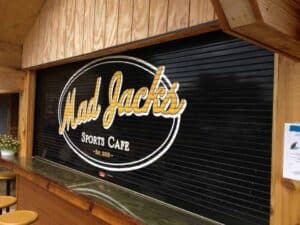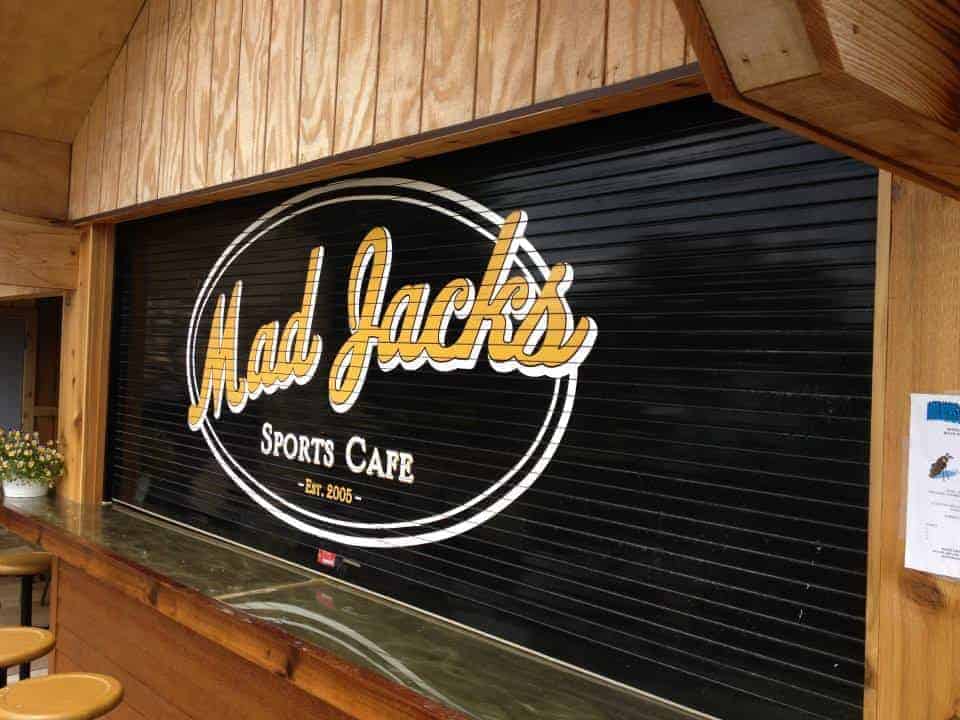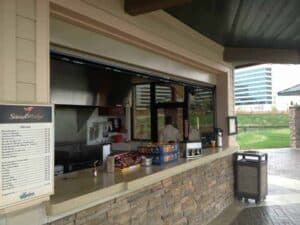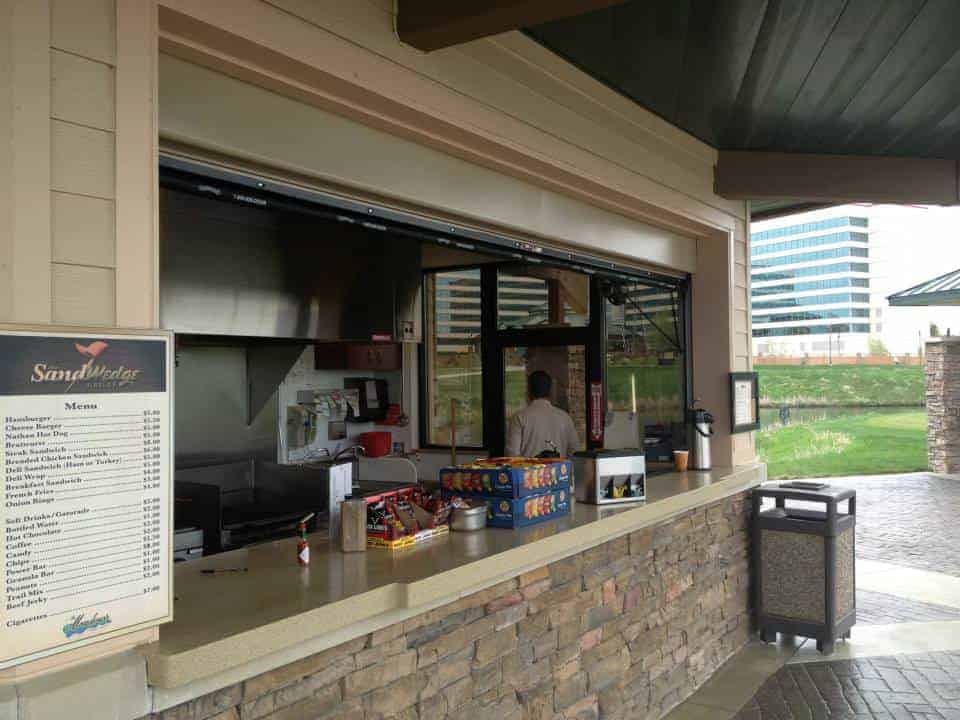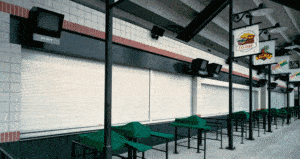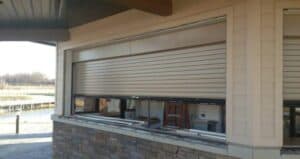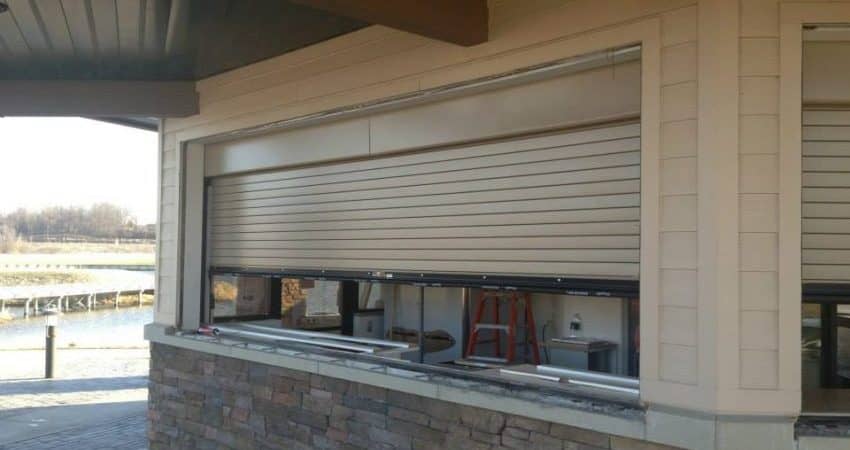 Counter Door Features & Options
Choice of curtain materials and a variety of finish options for enhanced design flexibility
 Face of wall mounting is standard with between-jambs mounting available for medium- and heavy-duty doors
 Choice of aluminum, steel or stainless steel offers durable, attractive, and versatile solutions for retail and commercial/industrial applications and openings to 20' wide and 9' high (6096 mm and 2743 mm)
 Push-up, chain-hoist, crank or motor operation available
 Integral frame and sill counter doors in sizes up to 12'4" wide and 6' high (3759 mm and 1828 mm) provide the convenience of a factory-assembled unit and an attractive finished look
 Electric motor option with an array of radio and remote controls simplifies door operation
 Wood curtains in red oak (standard), douglas fir, white oak, birch, or exotic species for openings to 12' wide and 8' high (3658 mm and 2438 mm) complement interior design features
 Medium and high cycle springs
 Motor operation option and an array of operator controls simplifies door operation (not available on integral frame and sill counter doors)
 Light to heavy duty construction