DoorView – See The Perfect Garage Door For Your House
This free tool allows you to quickly see many garage door options placed on your house.
Just upload a photo of your garage door and you are ready to start viewing hundreds of different looks.
Change door styles, trim, windows and colors
If you are thinking about painting your house, you can choose a house similar to yours and vary the paint colors.
Both the phone and the PC version of the app are easy to use but we find that it's a bit easier with a larger screen.
Even spending 10 minutes will really help.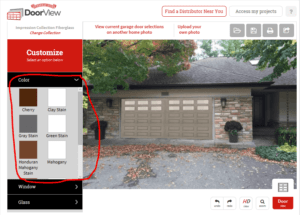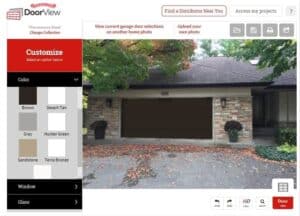 Benefits of DoorView
It's fast, it's visual, and it's your house
Explore different styles of doors right on your house
See how different colors of garage doors look on your house
Play around with various options from windows to hardware—again on your own house
You will be surprised to see how small changes can make a huge difference.
Get Started:
Click here to go to https://www.overheaddoor.com/garage-door-design-center.html
You will see a page that looks like this below: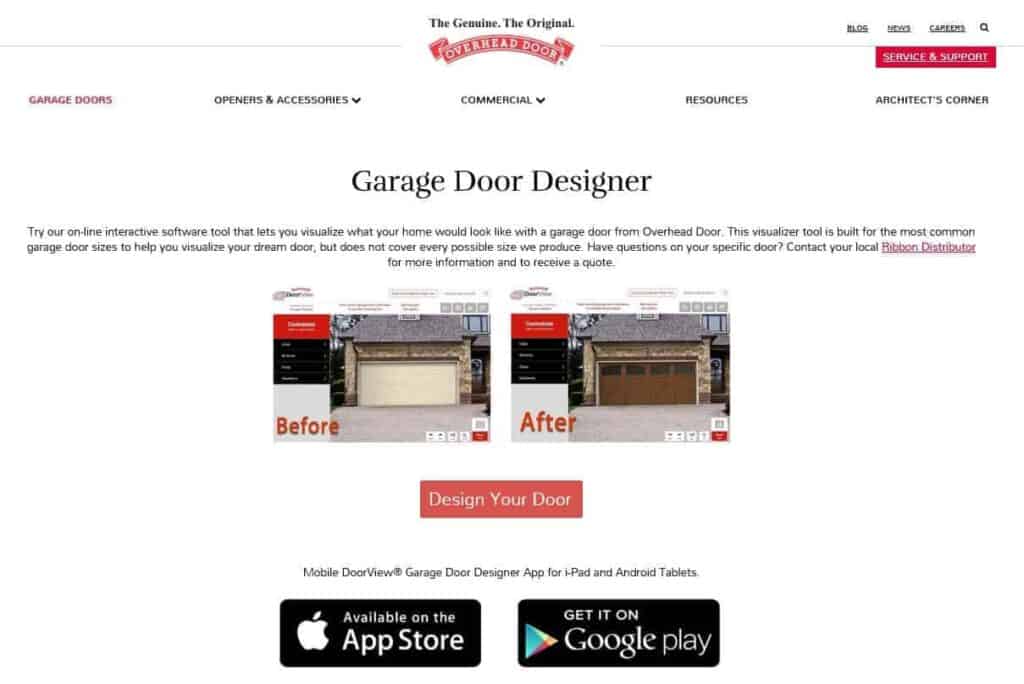 Choose Design Your Door (red button) to get started on your computer or...
If you want to download the app on your phone click on the app store.
Both work well but we prefer to use a larger screen on a computer or a tablet, especially if you are going to upload a photo of your house. You will want to make some adjustments to the door. It's easier on a larger screen.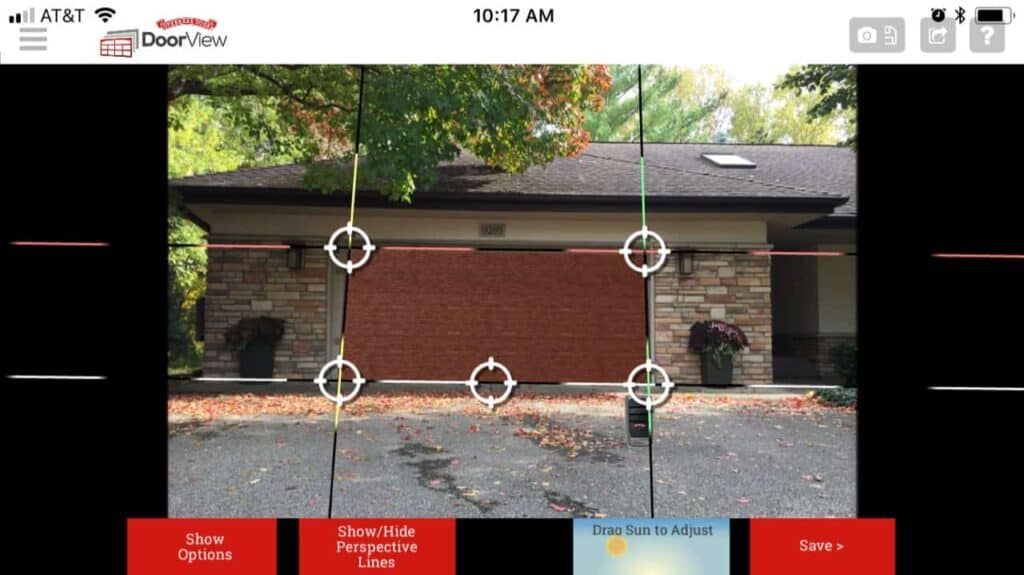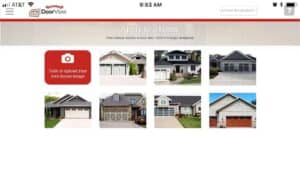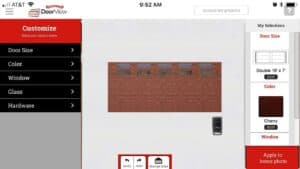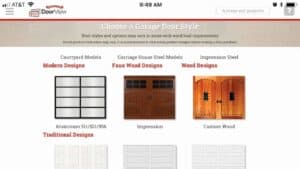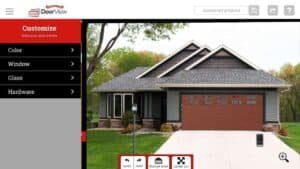 Want Help?
Overhead Door has been the industry leader in cutting edge technology and design since 1921. Overhead Door of the Northland has been serving the Minneapolis St Paul area for over 30 years.
Go here to get started with DoorView? Or give us a call at (651) 683-0307 and we will personally walk you through the program.Overhead Door is here for you. If desired, we will visit you, photograph your home, and upload the picture and help you select the door that meets your needs.
Call us at (651) 683-0307 to let one of our Overhead Door Sales Specialists save you time in selecting the right garage door for your home.