Sectional steel overhead doors are the most commonly used doors for exterior commercial applications, as they have the widest array of options, and range in styles from ultra-modern to traditional. Individual sections can be replaced when damaged; making them a practical solution in high traffic and active environments.
CHOOSING THE RIGHT SECTIONAL DOOR
With so many options available, we realize it can be confusing to select the right door for your application needs.
A good place to begin is with our most popular ThermaCore line. ThermaCore doors are highly rated for thermal efficiency, air infiltration and wind load resistance, making them stand up well to Minnesota weather.
NOT SURE WHERE TO START?
Save time, and let us do the work for you by giving us a call at (651) 683-0307. With a few simple questions, one of our experienced Sales specialists will be able to pick the sectional door that best fits your environment.
On the other hand, if you know exactly what you are looking for in a sectional door, you can review specific door specifications at Overhead Door Company's website.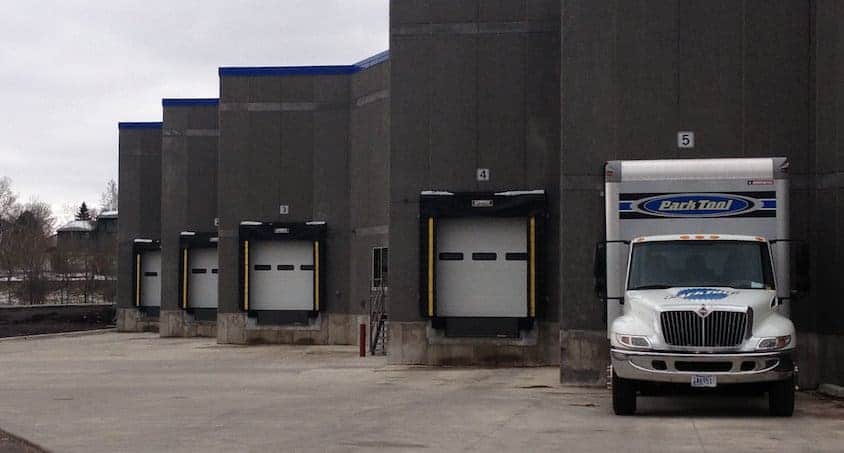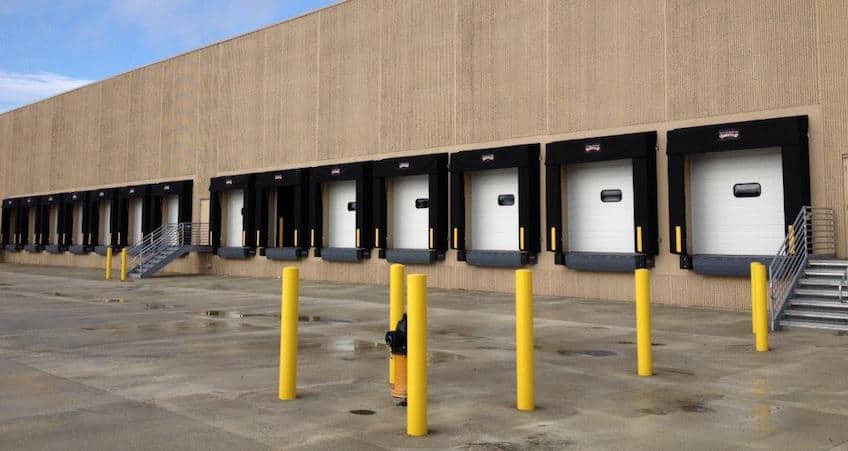 Door Features & Options
 Light to heavy duty construction
 Available in numerous sizes
 Wide variety of panel profiles
 Medium and heavy duty track options
 R value up to 21, or non-insulated doors also available
 Air infiltration resistance up to 0.08 cmf at 15 mph (contact us for more explanation)
 197 standard colors, and if that is not enough, color matching is available
 Full-section or individual-panel windows allows for external light and visitor identification
 High-cycle springs in optional 25k, 50k, 75k or 100k-cycles
 Optional steel strutting provides reinforcement for structural integrity on wider doors
 High wind resistance packages
 Pass through doors, exhaust ports
 Electric and chain hoist operation, aluminum sash sections with choice of DSB, plexiglass, polycarbonate, tempered, or wire glazing