Project Galleries
With so many years of experience in the business, our company is your source for the highest quality commercial and residential garage door installation and service.
We are Minneapolis and St Paul's only authorized distributor of genuine Overhead Door Company products. And with the addition of loading dock products, we now offer everything you need in your dock area.
Our technicians work in high security, high-stress environments that require a security clearance, drug testing, and obviously, experience. They have undergone certification as a Commercial Sectional Door Systems Technician through the Institute of Door Dealer Education and Accreditation (IDEA). Their knowledge and experience make them some of the area's experts in commercial installation, service, and troubleshooting.
We run our business to be responsive even to the point of having a spare truck so that our crews will not be delayed by truck service. No one else we know does that.
For our commercial customers, emergency service and repair is available 24-7 and guaranteed 2-hour service contracts are available.
Latest

News More News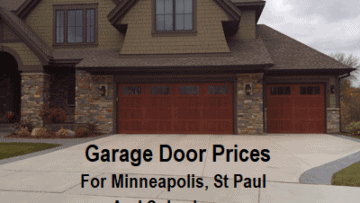 Why Publish Garage Door Prices? Our first goal for this page is to give you a starting point in setting your budget...
Read Post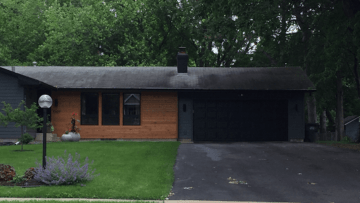 It's all about curb appeal these days and why not since there are so many more options available? Partly responsible...
Read Post
The hub of all the activity in the warehouse, the loading dock is an important part of any warehouse. Making sure it...
Read Post
Just had a phenomenal customer experience with Overhead Door. Highly recommend this company to my friends and clients!
Hey Jim! Those new doors look fantastic and I am very happy with them. I never realized how crappy my old doors were until now! Thank you so much, and your guys did a great job of cleaning up and all of that stuff!
We met John Zimmerman at the home and garden show when I inquired about getting windows installed in our existing doors. He came out to our home the next day and quickly gave us a reasonable price. Windows were ordered and installed perfectly and we even got a thank you card in the mail. Amazing customer service for all to strive for!! Very impressed. Thanks John!
The garage doors were my salvation. We chose a glass and metal door from Overhead Door Company of the Northland that is usually for commercial properties, but it worked for us. You can open it with an app… very cool.
Jordanna Green
St. Louis Park, MN
Thanks to all for the completion of a great project! The installation of our new valet doors is complete, and the doors are functioning well. All debris and materials were removed for a clean and seamless install. We look forward to working with you more in the future."
Operations Manager for Parking Services
Minneapolis-St Paul International Airport
Sales

& Service For Top Rated Brands

We have worked hard to select the best products from the best companies.