We service and repair any type and brand of commercial overhead door.
Call 651-683-0307 for fast expert service.
We maintain doors for planes, trains, firetrucks, and of course automobiles. We install and keep all your overhead and bifold doors working; from sectional to rolling, to high-performance doors, to fire doors, and even counter doors and grilles. We also service loading docks.
For your convenience, we offer three service and repair options for your commercial doors:
Option 1
Call Us When You Need Us
We usually respond within the same day during normal business hours, 97% of the time in fact.  Emergency service and repair is available 24/7.
Option 2
Guaranteed 2-hour Response Plan
When security is important and downtime is costly, or simply not an option, our guaranteed 2-hour response plan takes the worry and stress off your shoulders. Popular with airports, power plants, temperature controlled facilities.
Option 3
Preventative Maintenance Plan
We maintain your door according to a tailored plan based on your door style and door usage. Benefits include reduced service costs and downtime.
Call us at (651) 683-0307 to set up a free evaluation of your commercial doors. It's much less costly to take care of any service or repair needs before they become an emergency and interrupt the flow of your business.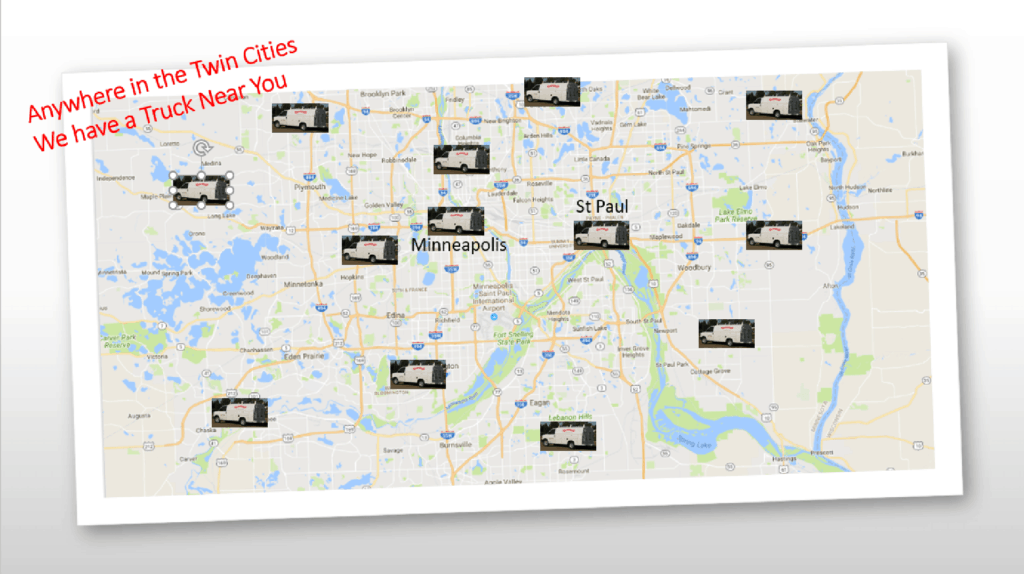 Tested, Experienced Technicians
Our technicians work in high security and high-stress environments and have undergone Commercial Sectional Door Systems Technician certification through the Institute of Door Dealer Education and Accreditation (IDEA).  Their knowledge and experience make them some of the area's experts in commercial installation, service, and troubleshooting.
Each technician is:
  FBI security screened
  Drug tested
  DOT tested drivers and trucks
  Experienced and excels at what they do